In Memory
Eddie Morgan
Edward Lee Morgan 1943-2014
Born on November 13th, 1943 in Independence, MO to Lee and Ada (Eaton) Morgan, Ed was one of the few "free-range" engraving artists. After a high school career in the music and nightclub industry, Ed attended the Kansas City Art Institute, and then went to Hallmark Cards were he was trained to be an engraver.
Recognizing corporate life was not his calling, Ed joined the Taos Starving Artists club in 1970. He first applied his talents to engraved jewelry and by 1980, started engraving plates. In 1981 he married Virginia and together they developed the silk embossing processing used in the work you see here.
Ed is survived by his lovely adoring wife Virginia "Blueberry" Morgan, his beloved dog Bouche, his children, grandchildren, his best friend Jim, and a multitude of people touched by his art, generosity, and colorful spirit.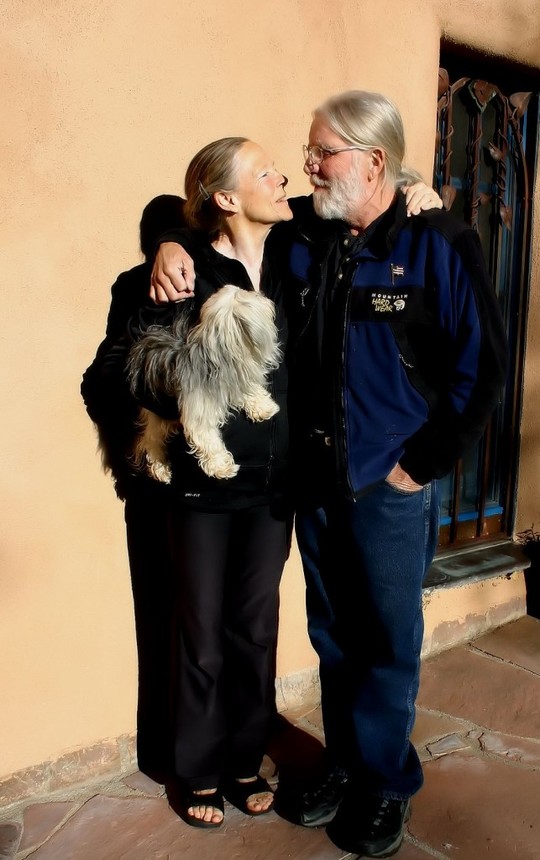 Ed and Virginia Morgan (w/ Boo)